Presentation
Located in Albertville we assist and advise you in all the fields of the notarial right: patrimonial right, right of the persons and the family, real estate law of the private individuals and the professionals, public real estate law.
At the crossroads of the Four Valleys (Combe de Savoie, Tarentaise, Beaufortain and Val d'Arly) and close to the Alps ski resorts, we use the most advanced tools and digital platforms to improve our services for our local and international users, in order to offer them the most modern, adapted, safe and fast legal services.
Successors of Mes BEAUCHAMP, DELATTRE and DELESALLE.
Networks and certifications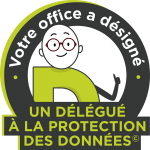 Office that has appointed a Data Protection Officer
Office that has appointed a Data Protection Officer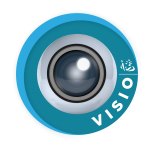 Office équipé de la visioconférence de la profession
Pas le temps de passer chez votre notaire ?
Vous disposez d'une tablette ou d'un ordinateur doté d'une caméra et d'un micro ? Vous avez alors l'équipement nécessaire pour réaliser un entretien en visioconférence avec votre notaire.
Simple, en toute confidentialité et en toute sécurité, vous pouvez de chez vous dialoguer avec lui.
Lors de vos prochaines prises de rendez-vous, pensez à informer notre secrétariat de votre souhait d'effectuer l'entretien en visioconférence.
visio.notaires.fr/